General Electrical Mornington Peninsula
Licensed
Insured
On-time Guarantee
You can expect top-tier service from our electrical contractors
Every single contractor on the team is trained to handle a wide range of services and can give you expert advice that will put your mind at ease. General electricians have to be prepared to fix anything and everything when it comes to electrical systems, and that's what you'll get. We're consistent with the service our customers have come to trust.

We'll engage in a thorough consultation process
Prepare all the necessary tools and equipment to get the job done without delay
One of our courteous experts will visit the location
Quickly determine the problem
Work closely and communicate clearly with clients
Provide quick and effective results on the same day
Why choose our general electricians in Mornington Peninsula
We're quick on the job​
We know how inconvenient electrical problems can be, and things like tripped circuits, faulty power points and lighting failures can occur anytime and anywhere. Impulse Electrical guarantees to respond as quickly as possible so that we can get rid of any problems disrupting your life
We're licensed and reliable
We've been doing this for ten years, and each one of our experts is known for reliability in the Mornington Peninsula area. We can guarantee reliability because we love what we do for our clients. We have handled an endless amount of successfully done projects for both household and commercial electrical work. Our general electricians in Mornington Peninsula will cater to any request while ensuring 100% job satisfaction.
The customer comes first
There are far too many horror stories out there about unlicensed electricians ruining jobs across the region. We're trying to protect local clients from these experiences by providing honest, open and fully transparent customer-centric services. We'll put your needs first and have comprehensive insurance and warranty to keep you protected throughout. We also try to make things as seamless as possible, you choose the service you want, and we will create a custom service package to your exact requirements.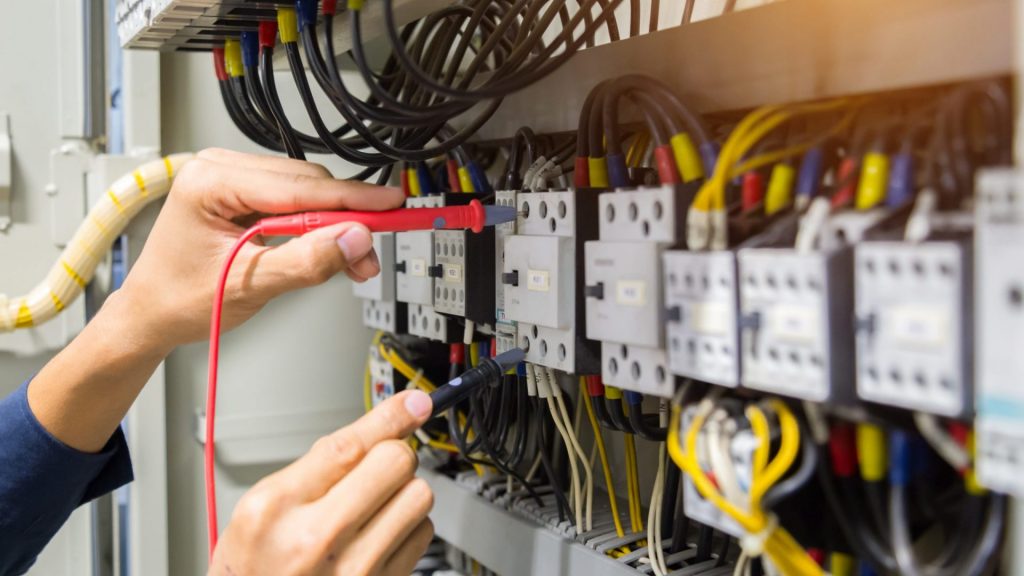 Home electrical safety services
Fault finding is a job that a general electrician should regularly handle to spot any developing concerns in your electrical system. It includes the testing of the operation of all electrical equipment to determine if that electrical equipment is safe and working correctly. The disconnection and reconnection of electrical wiring is a way to test equipment for any faults.  
Safety switch installation is another simple home safety job performed by general electricians. A safety switch is a circuit breaker component, and it works as an additional layer of protection. The safety switch is designed to detect any fluctuations in the electrical current and automatically shut off the power. 
Electrical maintenance is the regular upkeep of the system that supplies electricity to a residential or commercial building. It should be a scheduled appointment with a local general electrician, and the frequency is based on the age of the structure and the complexity of the electrical system. 
Emergency electrician services are also an essential part of maintaining overall home electrical safety. Dealing with an emergency quickly is the best way to make sure that the integrity of your electrical systems stays in place. A crisis is when you're the sole premises in the street to experience a total power blackout, you're heating or cooling isn't working when you need it, or there's a burning smell of smoke coming from your wiring or electrical equipment.